Overview
South Ribble Borough Council is committed to supporting residents to stay healthy and maintain their wellbeing by providing the right spaces and facilities.
We would like to share our ambitious borough-wide plans to deliver:
New and improved Green Links
Green Parks
Open spaces
A new Health and Wellbeing Campus in Leyland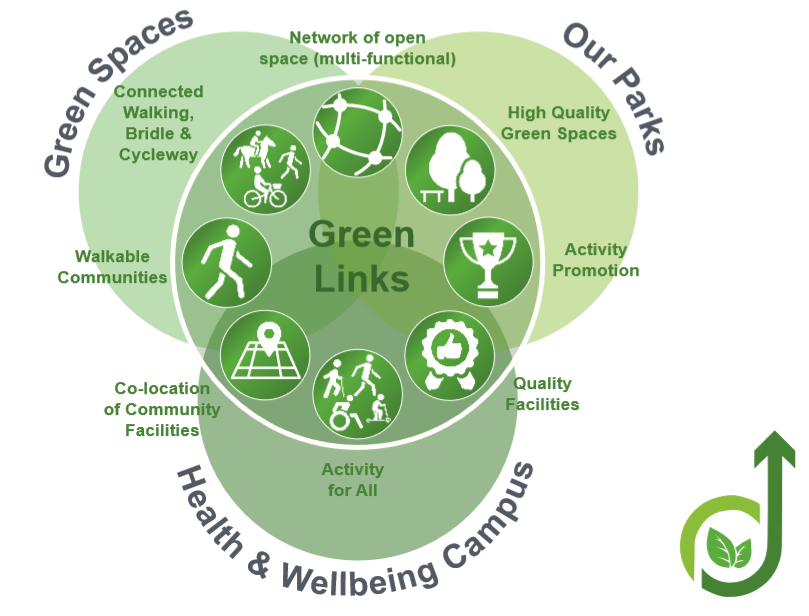 Creating inter-connected Green Links is part of a much wider programme bringing together neighbourhoods across South Ribble, enabling sustainable travel options, extensive walking and cycling routes and improved play facilities.
Our unique approach will make sure that the network of Green Links across the Borough will underpin all potential improvements in the future and are at the heart of our wellbeing agenda.
Why your views matter
The Council is committed to providing the right spaces and facilities that can help to support people to maintain a good sense of health and wellbeing.
It's not just about fitness and keeping active. We want to support people in all aspects of their health and wellbeing and that also includes support for mental health, providing the environment and facilities to support this.
It's a big project, a huge ambition and we want to get it right.